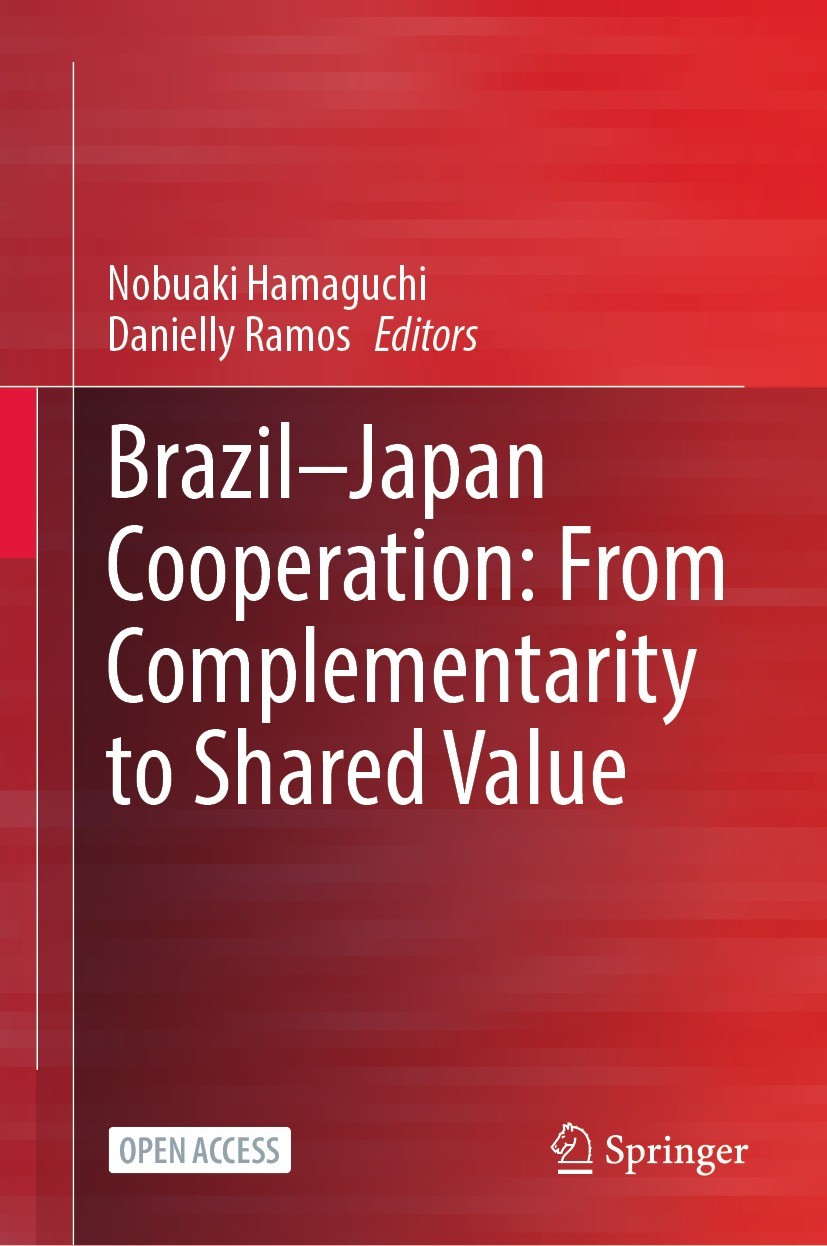 Acaba de ser lançado, e está disponível para aquisição sem custo, o livro:
"Brazil-Japan Cooperation: From Complementarity to Shared Value".
O livro, editado pela SPRINGER, é resultado de projeto de pesquisa envolvendo a UnB e diversas instituições japonesas, selecionado em conjunto pela Japan Science Foundation e a CAPES. O livro foi organizado por Nobuaki Hamaguchi (Kobe University) e Danielly Ramos (Universidade de Brasília).
Tenho, nesse livro, um capítulo coautorado pelo prof. Keiichi Yamazaki que discute, entre outros temas, a delicada questão dos incentivos à escolarização de brasileiros no Japão.
O título do capítulo é:
Brazilian Workers in Japan and Public Policies for Promoting Their Social Integration with a Focus on Basic Education for Children
Acesse aqui o livro completo open access.
Leia a seguir o abstract de nosso capítulo:
The main objective of this research is to find an efficient way to improve the educational environment for the children of Brazilian residents in Japan. The secondary objective is to identify a better way to improve the social and economic positions of these residents through further integration into Japanese society. We believe that the potential for them to become a vital bridge between the two countries in the near future is significant, but that potential is not yet being tapped sufficiently. Therefore, the goal of this analysis is more than simply improving working and living conditions, but of promoting career development in Japanese society. To that end, educational background is highly important, especially education and acquisition of the Japanese language beginning in primary school is of utmost importance. For this reason, our paper focuses on the basic education (especially Japanese language education) of Brazilian children in Japan. We conclude that the style of "afterschool" is most efficient as well as socially equitable. We propose a public policy to be adopted by the Japanese government to induce Brazilian families to adopt the hybrid afterschool education system.
Leia aqui a íntegra de nosso capítulo.